You do not become the USA's Public Enemy #1 without
cojones de hierro
. So before we commence this little missive, let us pause for a moment and recall The Rolling Stones' epic 1968 classic "
Street Fighting Man
" (yes you really should click the youtube link):
Everywhere I hear the sound of marching, charging feet, boy.
Cause summer's here and the time is right for fighting in the street, boy.
Tell me what can a poor boy do
Except to sing for a rock n roll band
Cause in sleepy London Town
There's just no place for a street fighting man.

Hey! I think the time is right for a violent revolution!
But where I live the game to play is compromise solution!
Well then what can a poor boy do
Except to sing for a rock n roll band
Cause in sleepy London Town
There's no place for a street fighting man.

Hey I said my name is called Disturbance!
I'll shout and scream, I'll kill the king, I'll rail at all his servants!
Well what can a poor boy do
Except to sing for a rock n roll band
Cause in sleepy London Town
There's no place for a street fighting man.
Do the lyrics sound familiar? Just imagine how Mick Jagger felt screaming such revolutionary rhetoric on stage in 1968 at the top of his lungs - see video of his crazy escapades, including
police demolishing stage props
- while the masses applauded like mad and did... erm, well ... nothing.
Keith Richards reckons Mick went to demonstrations in London and was even charged by the police, but by 1973 Jagger was already
faking the lyrics
to hide the original message. The song became a staple of Stones tours but the band never committed to the ideology it espoused because... ah well... that's the
Capitalist Music Industry
, innit?
Fast forward 40 years. The Stones are all millionaires and another poor street-fighting man is
taking it to the streets
in London Town. And once again the masses are cheering like mad but doing... erm... well, just about nothing.
So this is where I come in. Bear with me...
I totally believe Julian Assange is a "street fighting man" in the best tradition of the genre. As a working class nobody myself, I fully support his efforts to bring transparency to the powerful with WikiLeaks. And this is something most of his Australian supporters can agree on, because as a nation we have a proud
anti-authoritarian
background.
Furthermore, I think Julian's hardcore street-wise attitude is exactly what the world needs right now, as the Arab Spring, Chelsea Manning and Edward Snowden revelations attest. But let us not get confused.
Julian Assange launched into the latest Australian elections with a
new party
that aimed to break the mould, seize the balance of power across three states, and change the face of Australian politics forever. Sadly, it did not succeed. In fact, it was a
dismal failure
. And that is hardly surprising.
As a politician, Julian Assange makes a great publisher.
Although the Greens (lead by
@SenatorLudlam
) were Assange's biggest supporters in Australia, he appears to have made a bizarre but conscious decision to oppose them.
Given the WikiLeaks Party's hostility to the Greens, as shown in Senate preferences, plus comments from major players, plus Julian's expressed support for US congressman Ron Paul and Libertarianism in the final weeks of the Australian political campaign, this anti-Greens stance appears to be not just a deliberate tactic but also a personal political viewpoint. So be it.
This is unfortunate, especially for supporters like myself who sympathised with the Greens and committed years of our time and effort to the WikiLeaks Party. But fair enough.
If the WikiLeaks Party is just Julian's political plaything - rather than the democratic game-changer some of us had hoped for - then it's his choice to just piss it all up against the wall out of pure spite. After all, he's the guy in the embassy still facing a lifetime away from deserved liberty. Not me.
Sure, it would have been nice if the WikiLeaks Party had not contrived such a deliciously seductive Constitution, or if the original National Council did not include such wonderfully inspiring people. But what the fuck. We can get over it.
I just worry that
Julian the Street Fighting Man
will be left bleeding from the gums with
nobody
in his corner aside from a bunch of
ladder climbing
media
stooges
and
wannabe
socio-revolutionary
pissants
.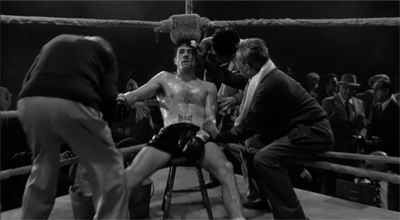 Hope I am wrong.